Welcome to Focused Memory Productions
We are a friendly and professional award winning wedding videography company, based in Plymouth and covering the Southwest. We have a wide range of experience when it comes to filming weddings, having covered a variety of different stunning locations and ceremonies. We have captured everything from traditional church and civil ceremonies, to handfastings out in the wild woods!
We have found that our friendly and informal approach to filming weddings has meant that you and your guests will be more relaxed with us. This then helps us to capture your big day naturally, from your emotional vows right the way through until the light sparkles off your wedding dress while you dance in the arms of your husband!
Not only do we take great pride in the way we film each wedding, we will also take the time to edit all of our films to bring out the best of every shot. Our wedding films are made deeply personal to the couple, carefully crafted to tell the story of their special day.
Your wedding is a once in a lifetime day, wouldn't you love to be able to watch that magical day over and over? Please get in touch with us for more information on how we can capture your special day.
To book or make an enquiry about our filming packages please call or email.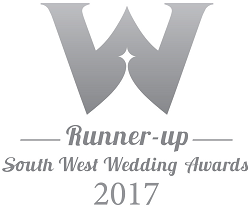 We have limited space available for 2017, bookings are open for 2018 and 2019