Welcome to Focused Memory Productions
We are an award winning company with over five years of experience, we choose to specialise in wedding videography because that's what we love and do best! We are based in Plymouth, but will happily cover the whole Southwest.
Having a wedding video isn't like watching any other film, it's always being able to remember and relive that once magical day. You can hear the love and emotion in your voices as you say your vows, listen to the jokes and laughter from your speeches and enjoy the life of the party as your friends and family celebrate the start of your married life together. It's every moment from your wedding day for you to treasure forever!
We understand each wedding is special, and choosing the right videographer to capture your big day is an important decision which is why we are always happy where possible to meet you before you book to talk through with you what to expect from us. Our style is all about capturing your day as it naturally unfolds and bringing out the story of your love for each other, we don't like posing our couples or interrupting their day as we want you and your guests to relax around our cameras.
We will always keep in contact with you from the initial consultation, until we deliver your films to answer any questions you may have, offer advice if needed and most importantly, to make sure you will feel at ease with us.
It's never too early to think about booking your videographer, to book or make an enquiry about our filming packages please call or email.
By submitting this email, I agree for FMP to contact me regarding the services they offer.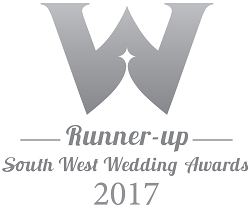 Spaces still available for 2018, bookings are open for 2019 and 2020!